Solibri Model Viewer (SMV) is the software that everyone should use within the construction industry. It's free of charge and allows you to open all Standard IFC and Solibri Model Checker Files. Transparency is given on open issues and challenges. Share information to save time, money and resources. The software is reliable, easy to use and is compatible with Mac or PC platforms. It brings the value of BIM to everyone that needs it.
Once you have seen and utilized the benefits of SMV, why not download the trial version of Solibri Model Checker? Benefit from the ability to analyze, check and share design issues with your team.
Download Solibri Model Viewer
Download Now
This link will take you to the international Solibri site for download.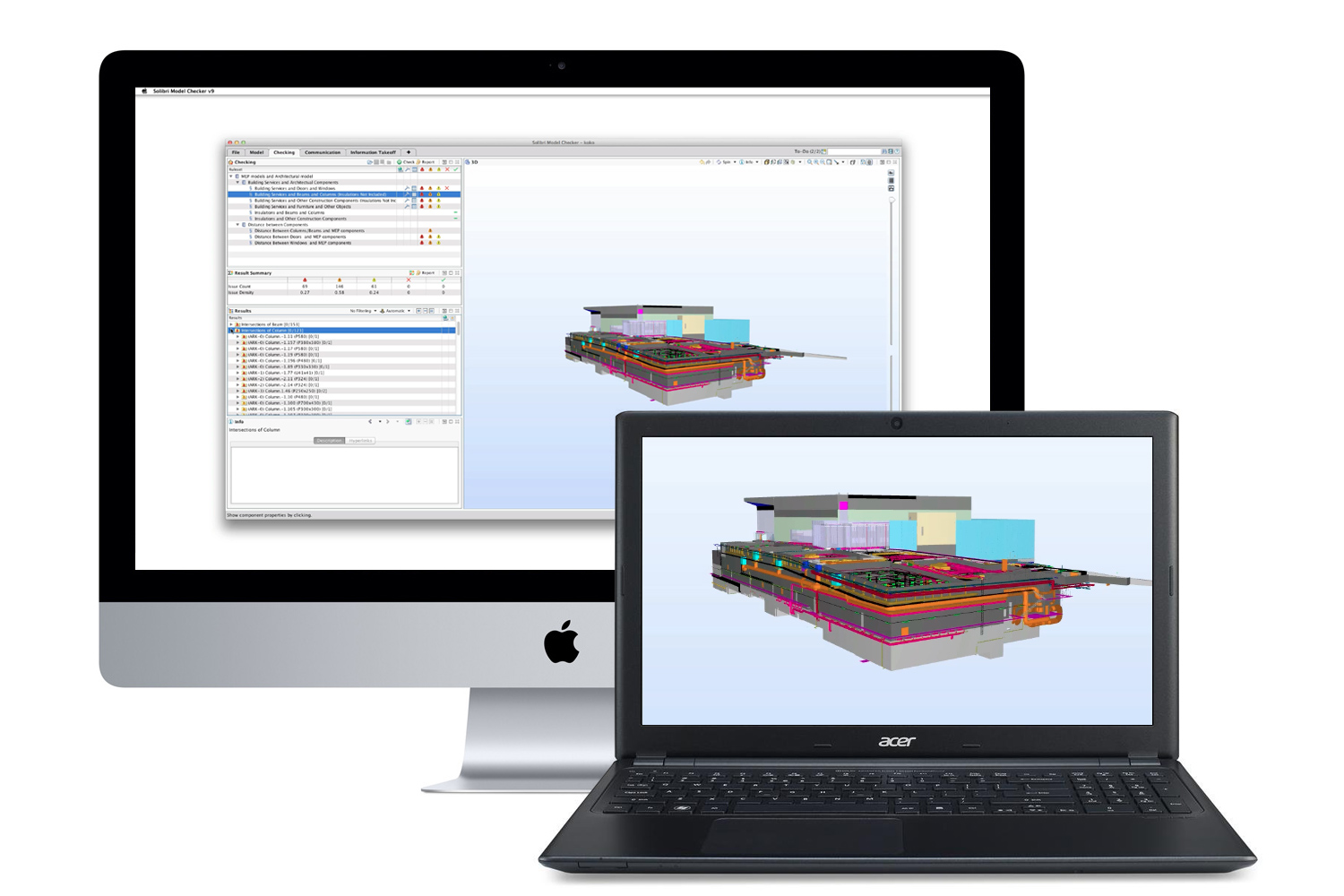 Features
Platform Independent Free Model Viewer
View Solibri Model Checker and IFC models on both Windows and Mac. A must tool for every party in the BIM Workflow.
Compatible with Solibri Model Checker Files
View and make comments to Solibri Model Checker models including checking results, presentations and information takeoffs.
Easy to Use
The user interface is designed to make your workflow fast, intuitive and productive.